Stunning shower room!
These photos were supplied by our customer showing the wonderful combination of designs and materials from the natural beams and solid oak cottage door with the limestone flooring.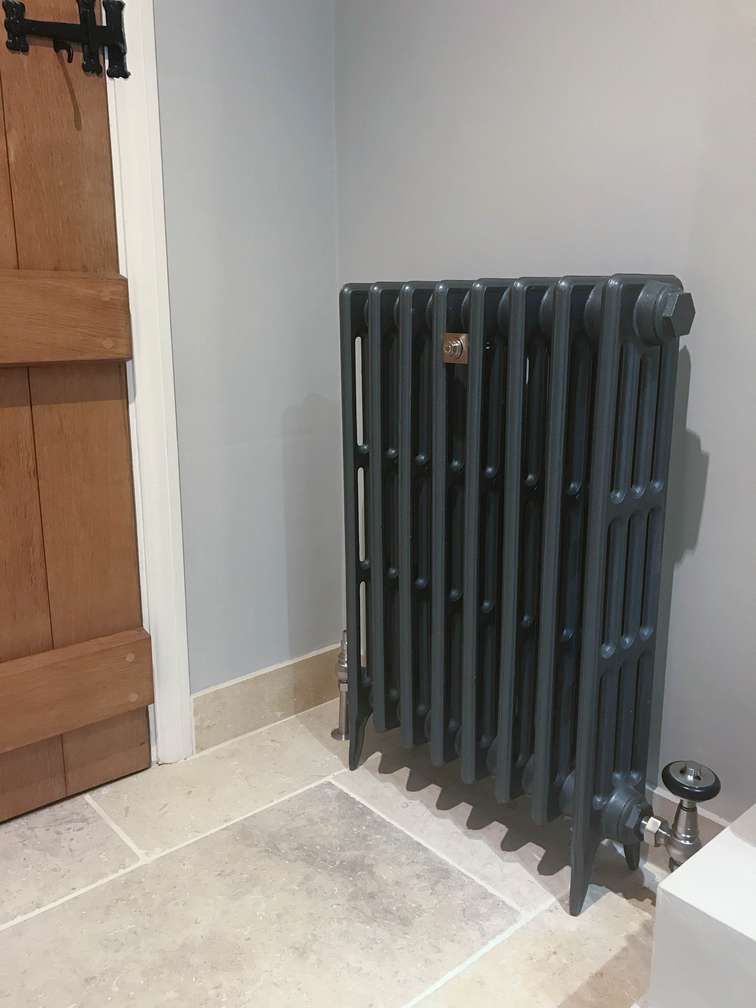 Our 760mm Traditional 4 column radiator in Gun Metal Grey not only heats this beautiful room, but just as importantly, makes a great feature without dominating the space.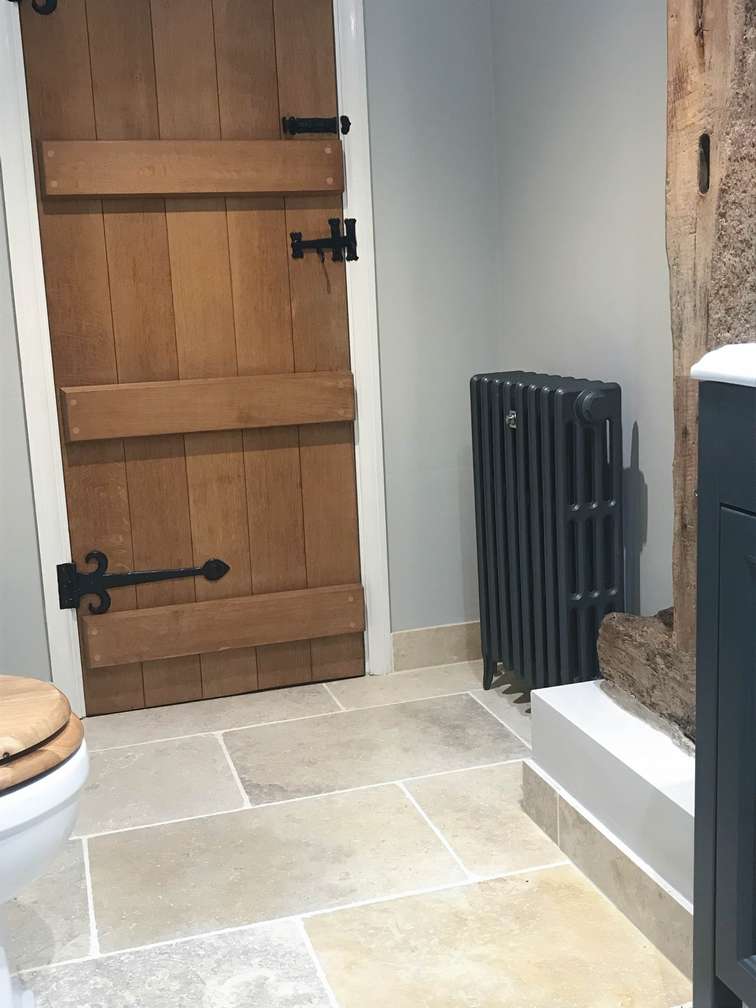 We think you will all agree that they all complement each other really well.
Many thanks to Mrs S of East Sussex for these photos.
(7th February 2018)
---
Lead times back to 7-10 working days for despatch
With our production team working tirelessly to get your orders ready for despatch since our return after the Christmas break, they have now successfully managed to get the lead time from order placed to the despatch of our traditional radiators down to an impressive anticipated 7 to 10 working days.
Therefore all orders placed now will be ready for despatching within these time scales which will make planning a lot easier for all our customers.
The production team are now determined to reduce this even further to a maximum of 7 working days over the coming weeks so that your projects can run smoothly and be completed in good time. So keep watching this space for further updates.
(31st January 2018)
---
Cosy farmhouse dining room
These wonderful pictures were sent to us by our customer showing a Traditional four column 460mm radiator with Bentley Antique Copper TRV valves, Black Nickel Luxury wall stays and Pipe Shrouds.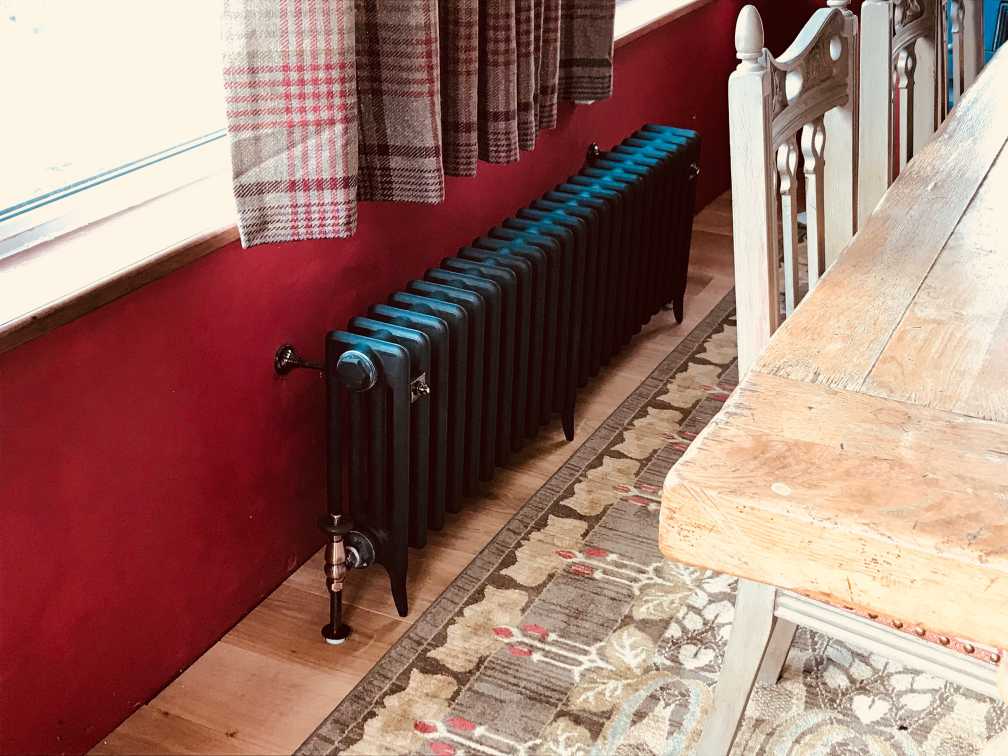 The simple design of this radiator looks stunning against the deep red walls of this traditional dining room and complements its warm oak floor with solid wood furniture. We are sure our radiator makes the decision of who sits where a little more complicated now!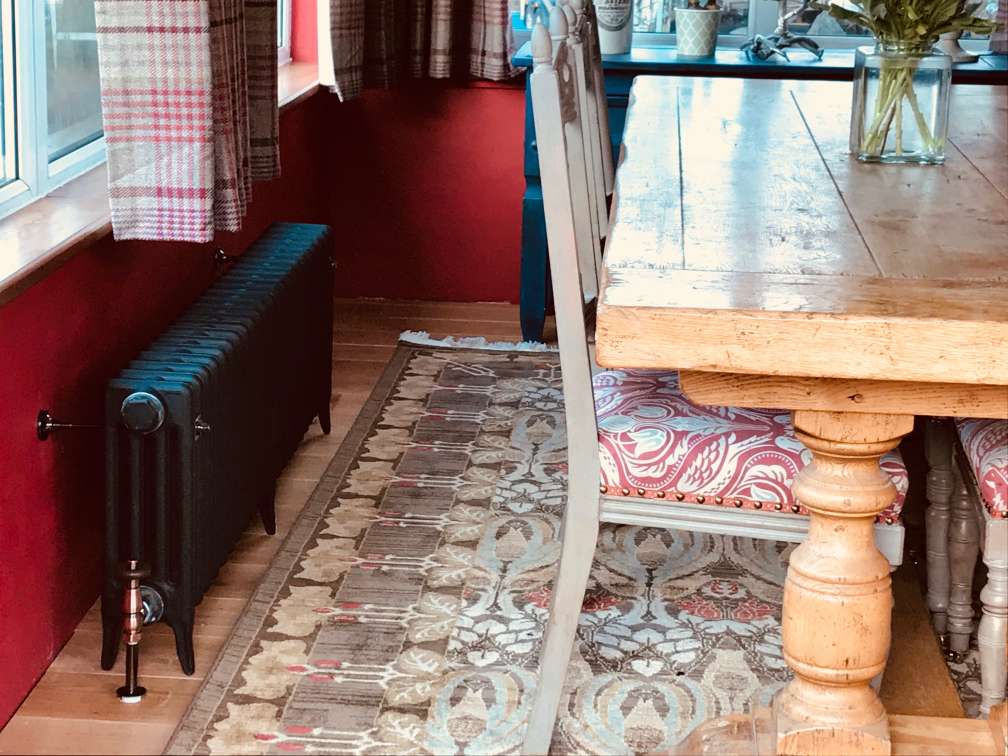 Many thanks again for the lovely photos. Courtesy of MRS F in beautiful NW Wales.
(17th January 2018)
---
Happy New Year to all our new & returning customers!!
We hope you all had a wonderful Christmas and wish you all a very Happy & Healthy New Year.
Here at the Cast Iron Radiator Centre, having recharged our batteries, it is all hands to the pump to continue to get your orders out in good time.
Our cast iron radiators continue to be massively popular all over the UK & Europe and despite it only being few days since some of us have been back to work the orders keep pouring in. This probably being due not only to our great customer service, but that we remain the best value online.
We have several traditional radiators ON SALE at the moment, but this will need to end for some styles within the next week, so please don't miss this opportunity to grab a bargain.
Don't worry though, even when our cast radiators are not on sale, they will still be the best value available online through our easy to use website.
Thank you again for your continued support.
The CIRC Team
(4th January 2018)
---