Stop the press...
Our Nostalgic Tradition Victorian 4 Column 760mm Cast Iron Radiator, as seen on pages 32 & 33 of the Sunday Mirror Notebook Magazine last weekend, will help you reminisce about the good times surrounded by family.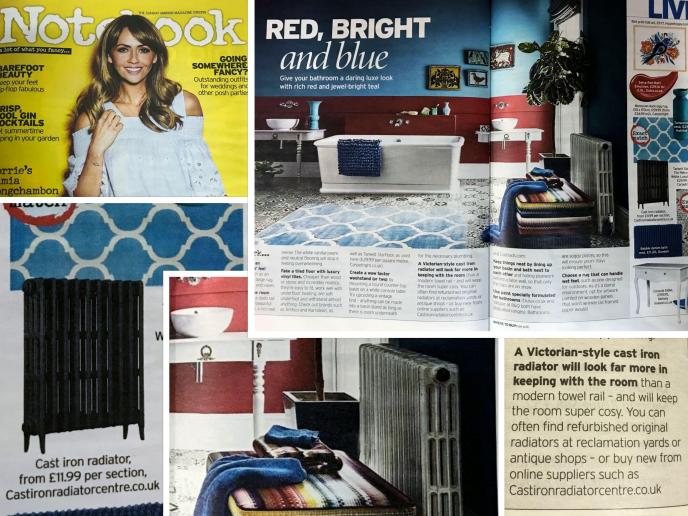 Now would be an ideal time to plan ahead and place an order for these in preparation for the colder months, and might be the best time to book a plumber than if you try later in the year when you need the heating the most.
Our current lead time from when the order is placed to despatch/collection date is 5-7 full working days, so don't delay and order today.
(11th July 2019)
---
Classic appeal to brighten a dreary day...
Here is one of our Traditional Four Column 460mm cast iron radiators in the simple matt black top coat finish and elegant Warwick TRV valves and Pipe Shrouds in the Antique Brass finish.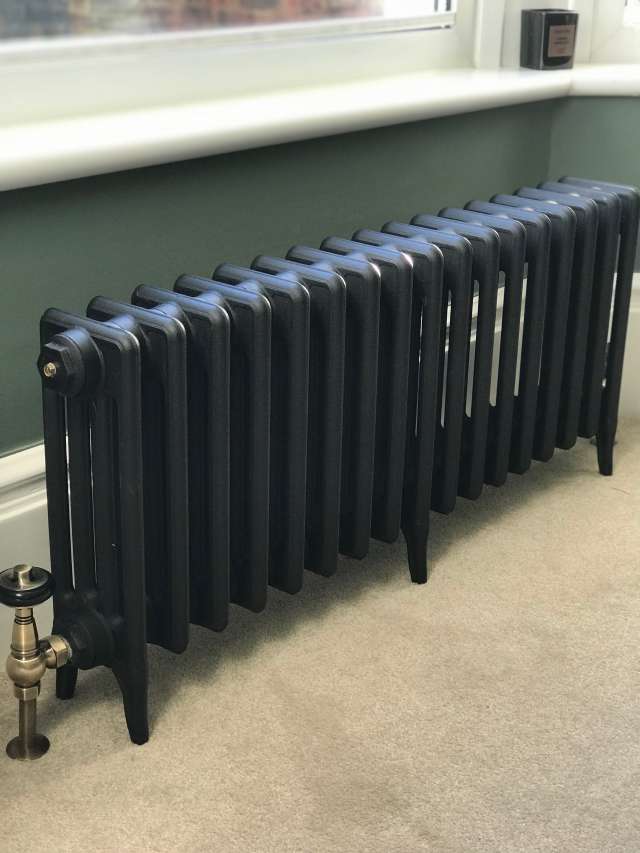 We know this is the height of summer, with the longest day quickly approaching this Friday and the last thing we should be thinking about is radiators!
However, we thought we would share this image just to show that sometimes things don't have to be expensive or complicated to get such a fantastic look and hopefully it cheers you up and gives you some inspiration on another wet day in June. 😊
(19th June 2019)
---
Easter opening times...
Spring is here and the Easter break is almost upon us allowing everyone to have a well earned break and hopefully some great weather for a change.
Our Easter opening times are:
Good Friday – Open as usual 8:00am to 5:00pm
Saturday 20th April – Open 9:00am to 4:00pm
Easter Sunday – Closed
Easter Monday – Closed
Tuesday 23rd April – Open as usual 8:00am to 5:00pm
There will be no pallet deliveries or courier deliveries between 19th & 22nd April in view of the Easter break as our delivery partners will be taking a well earned rest!
From us all at The Cast Iron Radiator Centre, we want to wish you all a very happy Easter break.
(17th April 2019)
---
Simple, but effective...
This is one of our traditional four column cast iron radiators in the ever popular Gun Metal finish. We think the contrast of this traditional cast iron radiator looks stunning against the off white wall and white washed reclaimed floor boards.
Sometimes, it seems that just keeping things simple works best!
Thank you Mr B for the photo.
(5th April 2019)
---
Lead times update...
Since the start of 2019, we have continued to see increasing demand for our wonderful traditional radiators in conjunction with our new range of Warwick Thermostatic radiator valves in four fantastic finishes, including the popular Warwick TRV in Matt Gun Metal proving very successful.
In view of current demand, our lead time is now 7 – 10 full working days to despatch with UK mainland delivery usually 2 days thereafter.
As we remain the best value online for cast iron radiators and our lead times remain super-fast, now is a great time to order your radiators!
(27th February 2019)
---
News from Italy...
We have received this wonderful photo from one of our customers in Bergamo, Italy. It shows the elegant Art Nouveau radiator with our Bentley Lever valves in Satin Nickel finish.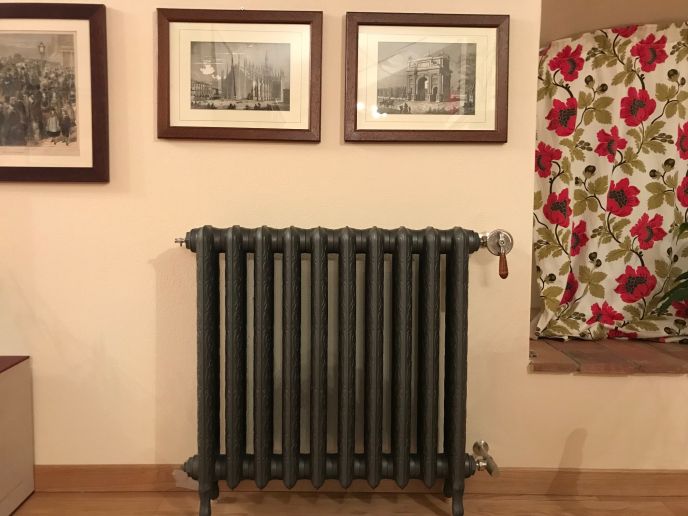 Our Customer says: 'I'm so happy about your cast iron radiators Art Nouveau, they are beautiful and they work very well!! A warm greeting from Italy'.
Thank you again Tiziano. We are glad that you are happy and keeping warm in Northern Italy.
(22nd January 2019)
---