Our Traditional Radiators used in City Centre Loft Apartments
We were delighted to work with Highfield Developments to supply their 14 luxury loft apartments in the Hindmarsh development with our traditional radiators in the 'on-trend' Gun Metal grey finish.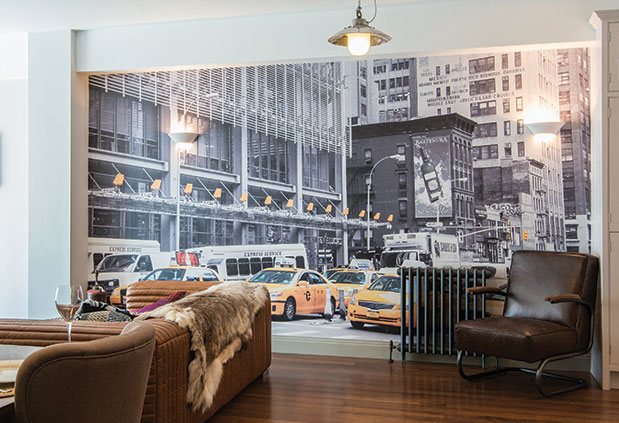 Again, our cast iron radiators make a statement and complement the New York styling in these chic urban spaces without dominating.
(17th August 2018)
---
Keeping the summer room cosy!
Here is one of our traditional four column 760mm cast iron radiators in the popular Antique Bronze finish helping to keep a customer's wonderful summer room cosy during the cold days of winter.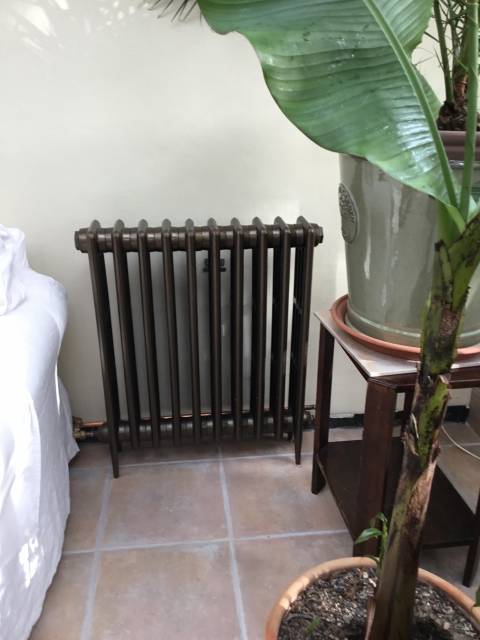 Thank you Mr H of Worcester for your lovely image.
(10th August 2018)
---
New thermostatic valves just in!
We are delighted to offer the brand new Warwick TRV Thermostatic Cast Iron Radiator Valves on our website.
Having listened to our customers who wanted a larger valve with a solid wood wheel head, but not at extortionate prices, we have managed to source this new style in the popular Antique Brass, Black Nickel & Satin Nickel finishes.

Their style really adds that finishing touch when matched with our traditional cast iron radiators.
These are similar to the Bentley range, but differ in a few subtle, but significant ways.
Namely they are a lot heavier at 1.1kg a pair, they will fully shut off when the wheel head is fully wound in, so not requiring a decorator's cap and the actual wheel head is made from solid wood.
They all come with a 2 year warranty as standard.
These additions broaden our range of excellent value cast iron radiator valves, whilst at the same time complementing the choice we now offer.
We are sure you are going to love them!
(19th July 2018)
---
The House that Black Built!
Courtesy of @thehousethatblackbuilt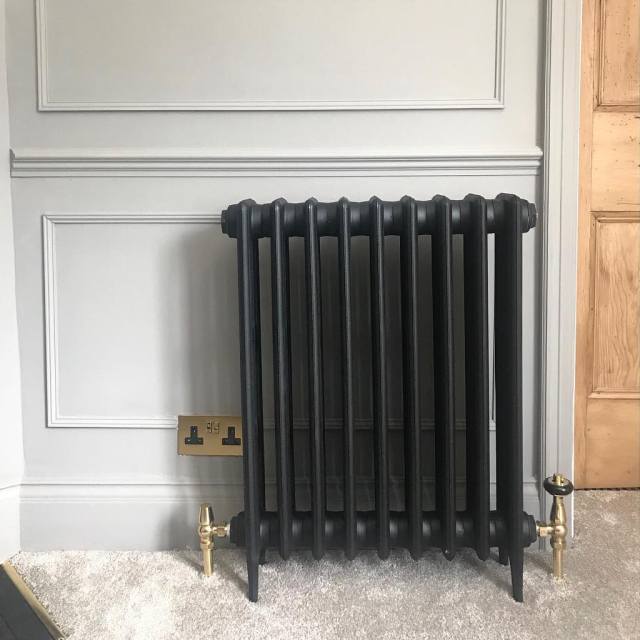 Who said black is the new black? Well, the wonderful Chelsea Stonier is a definite convert looking at her great insta account journey showing the renovation of her Victorian house.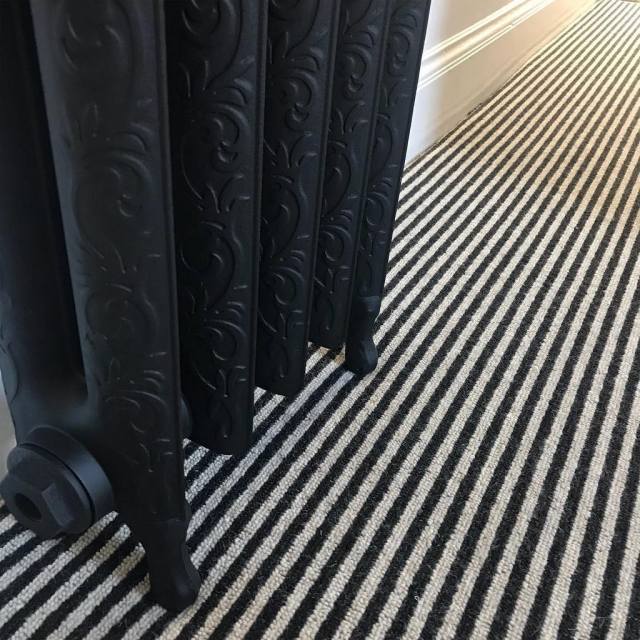 Our Art Nouveau decorative cast iron radiators seem to have fitted in well in their matt black topcoat finish.
If you are looking for some seriously style ideas for your property, then @thehousethatblackbuilt is a great starting point we think.
(29th June 2018)
---
Summer's here, so please make the most of it!
Now that we have all started to see temperatures rising and even a few days of sunshine, you would think that the last thing people are thinking about is their heating.
Not here at The Cast Iron Radiator Centre! Our order books remain strong for our cast iron radiators and we continue to be extremely busy getting our customers' traditional cast iron radiators orders ready. This picture just shows some of our cast radiators which are curing waiting to be wrapped and despatched today, with lots more to follow.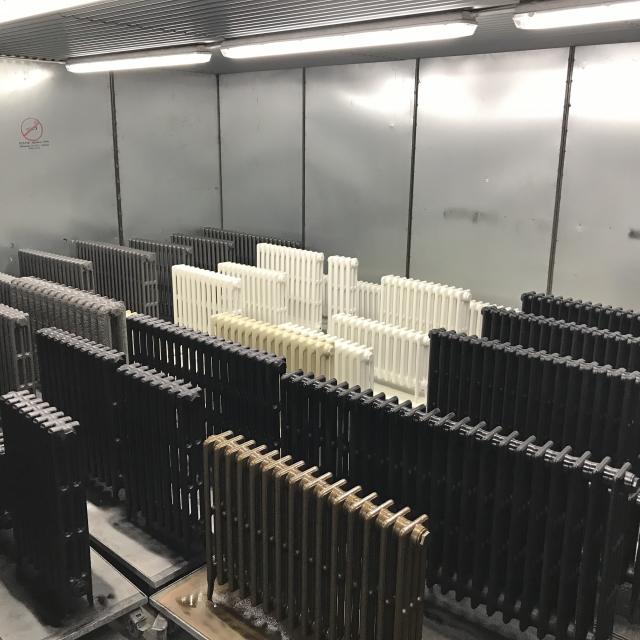 However, those in the know realise that the summertime is the best time to look to change or update your radiators. Why? Well obviously, whilst the milder weather is with us, the need to use your heating is reduced dramatically, so if you need to be without it for a day or even a few days, it's all manageable and you won't get too chilly!
If you wait to the autumn or winter months, then even a day sometimes without heating can make a dramatic difference to not only keeping your home cosy, but also your general mood. There's no real fun in being cold inside now is there?
We know that some of you won't have a choice as the work to be done will be dictated by the overall timings of your project or just simply finances, but if you can, start planning now to get the work done. You might even find it easier to book a plumber than if you try in the depths of November or December, though they always appear busy when you call we know.
(14th June 2018)
---
A picture window in the city!
Here is one of our classic Tall Princess cast iron radiators with Chrome Wall Stays featuring in this wonderful bathroom with a fantastic view.
This radiator is happy to play a supporting role and not dominate the room.
We think you'll agree this all looks very relaxing!
Many thanks to J.K. from South London for the photo.
(4th June 2018)
---