Simple lines – Timeless design!
We have been supplied a wonderful photo of one of our Short Princess style radiators with 17 sections. That's as long as we can supply this radiator fully assembled.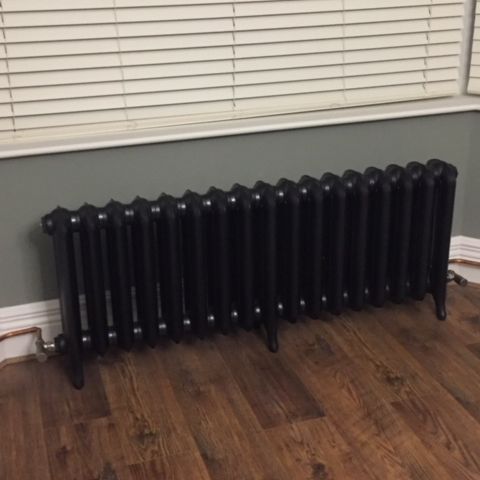 The simple lines of this radiator's design make it very popular in any property, from traditional country homes through to modern contemporary apartments in the city.
It's flexibility means it is always one of the popular styles we sell.
Many thanks to Mrs RG in Norfolk for the photo.
(19th March 2018)
---
This oversize traditional radiator makes a great feature!
We are often asked for extra-long radiators to fit existing pipe work or to look in proportion to a space under a window for example.
We are restricted due to overall weight or lengths of each style, but more and more often, customers are buying a radiator assembly tool from us with associated assembly instructions for them to build the required radiator on site in three or four pre-assembled parts.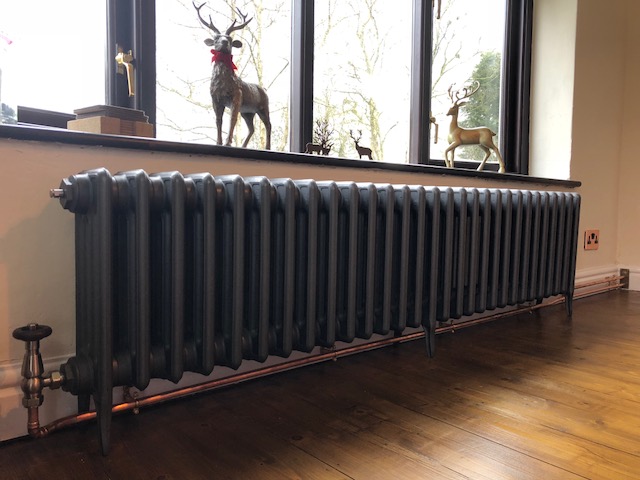 In this case, our customer needed a 29 section radiator to sit under this extra-long window with low sill.
We supplied the traditional four column 460mm radiator pre-painted in Gunmetal Grey in 3 parts, a 23 section and two 3 sections which our customer simply put together on site using our printed instructions.
We think you will agree it makes a great statement.
Thank you to Mr D from Worcestershire for the images.
(8th March 2018)
---
All radiator orders despatched within 7 working days!
As mentioned at the end of January in the 'News column', our fantastic production team have worked tirelessly over the last few months to get our lead times down to the shortest time for our customers.
Now they have succeeded in getting the lead time from when you order your cast iron radiators to when we despatch them down to within 7 working days.
Subtle changes in our production techniques, forward planning and sheer hard work on their part means that they are now able to produce your traditional radiators, without compromising quality, even quicker.
Therefore, this is a big thank you to the production team for all their efforts and a big thank you also to our customers for your continued support.
(27th February 2018)
---
Stunning shower room!
These photos were supplied by our customer showing the wonderful combination of designs and materials from the natural beams and solid oak cottage door with the limestone flooring.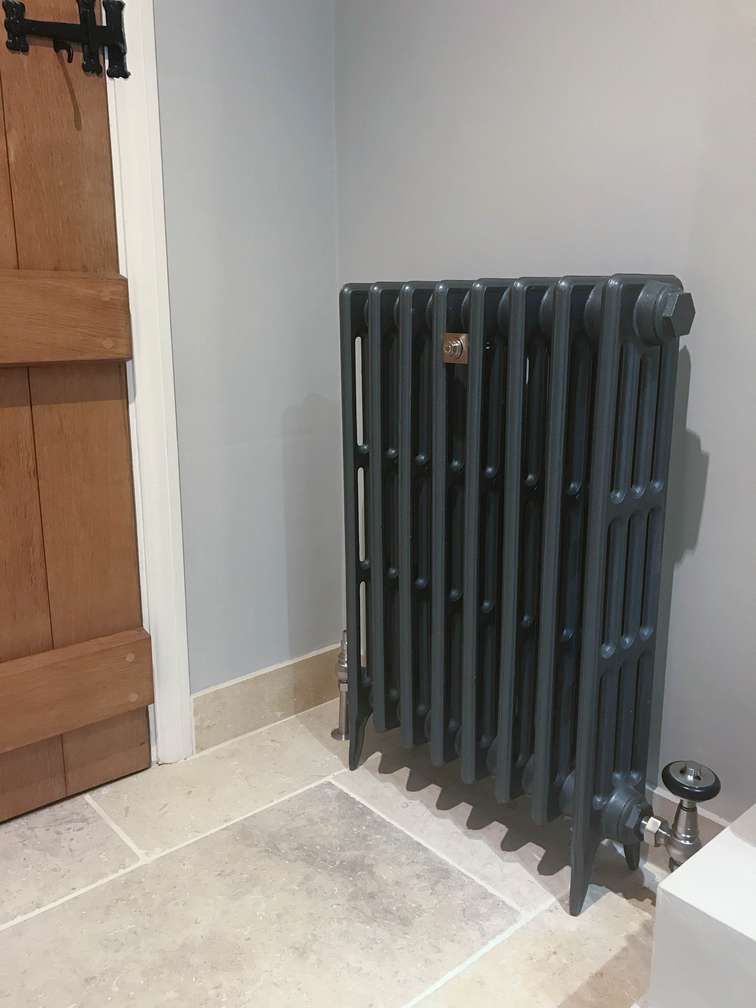 Our 760mm Traditional 4 column radiator in Gun Metal Grey not only heats this beautiful room, but just as importantly, makes a great feature without dominating the space.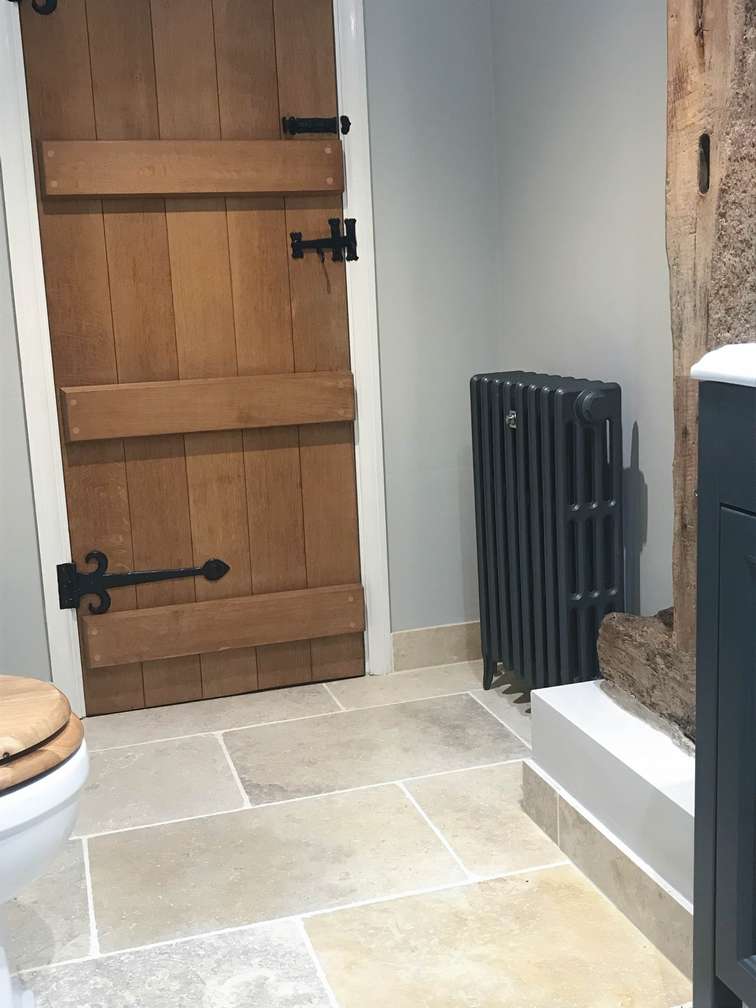 We think you will all agree that they all complement each other really well.
Many thanks to Mrs S of East Sussex for these photos.
(7th February 2018)
---