Introducing @manwithahammer
Delighted to be assisting @manwithahammer on his latest renovation project by supplying him with some of our cast iron radiators, valves and accessories.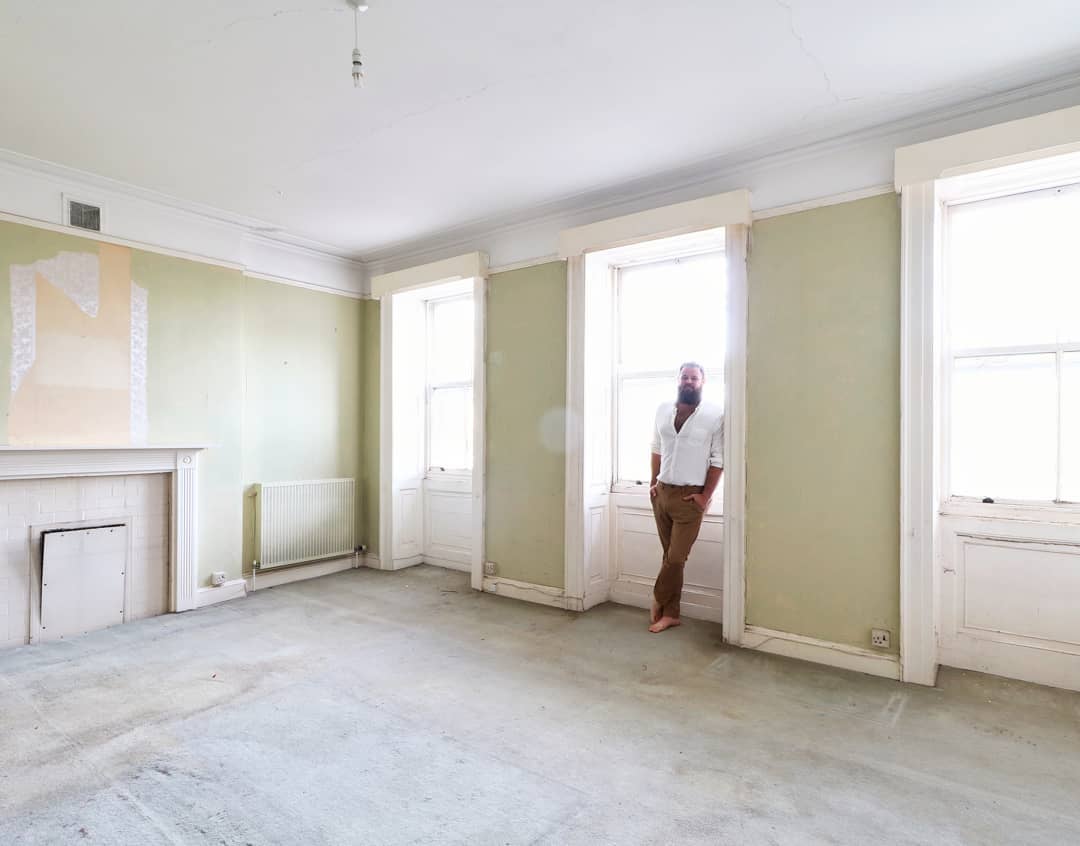 We have found @manwithahammer to be a great inspiration for people starting out, or who are already in the midst of an existing renovation project with his subtle, but clearly thought out design ideas.
We can certainly appreciate all the hard work he is putting into restoring this beautiful and historic building and bringing it back to life and now cannot wait to see how he will put his stamp on the Master Bedroom.
(12th February 2020)
---
Lead times update and pre-Christmas deliveries
Due to unprecedented demand for our cast iron radiators, our new lead times from order placed to despatch is now 10-12 working days. The last date that we will receive orders for pre-Christmas deliveries is Sunday 1st December. Any orders placed after this date cannot be guaranteed to be despatched prior to Christmas.
If you do not require your order until the New Year, please indicate this in the comments box at check out.
Please see our news feed and Facebook for updates on lead times in the run up to Christmas for any additional changes.
(19th November 2019)
---
Christmas Opening Hours
Our Christmas & New Year opening times are:
Last working day:
Fri 20th Dec 2019 – Open 8am-4:30pm
Closed:
Sat 21th to Wed 1st Jan 2020 – Closed for Christmas & New Year
Re-open:
From Thu 2nd Jan 2020 – Open 8am-5pm (as detailed here)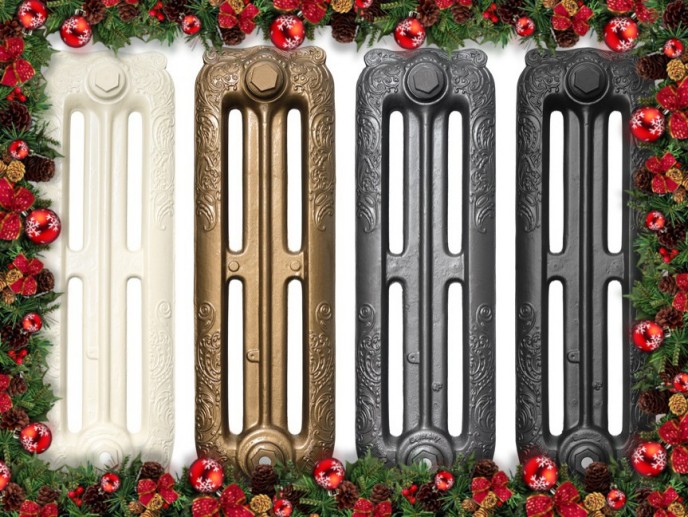 Thank you for your continued support and we hope that you have a restful and peaceful break. We look forward to seeing you in 2020, from us all at The Cast Iron Radiator Centre.
(12th November 2019)
---
Another notable inclusion – Observer Magazine!
We are delighted that our cast iron radiators featured in last Sunday's Observer Magazine in a wonderful article by Kate Lawson outlining a wonderful Victorian flat in Dalston, London belonging to designer Robert Storey of www.storeystudio.com.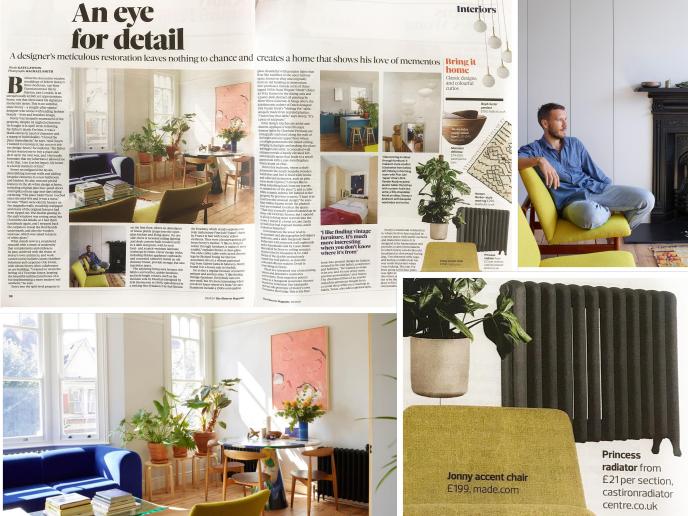 We think our cast iron radiators look fab in this bright top floor flat that was remodelled sympathetically and shows great fusion between period style and modern living.
(1st October 2019)
---
It's that BUSY time of year again!
It only seems 5 minutes since we last put out a similar message this time last year!
Now that the summer appears to have left us for another year, the children are back at school and all projects start to look at getting completed in time for Christmas, we have now well and truly hit our busy time of year again.
Our cast iron radiators are more in demand than ever before, but we are still sticking to a lead time of just 7-10 working days to despatch.
As we have mentioned before, we will always endeavour to beat our lead times or look to reduce them, but please don't wait to the last minute to order, speak to your builder or plumber to gauge when they will want the delivery in order that we can arrange delivery in plenty of time and meet your deadlines.
(25th September 2019)
---
New Instagram feature…introducing @loveallthingsquirky
Having been focused on reply, interacting and generally improving our presence on social media for our cast iron radiators on our Instagram account - @castironradiatorcentre - we have recently reached the 5000 follower milestone.
We're not sure we are becoming mainstream influencers, but certainly the pictures our followers are tagging us in are fabulous and allow customers to see how our cast iron radiators create statements in all types of buildings with all types of tastes.
On a regular basis we will try to highlight and share a follower whose images inspire us and showcase our radiators along with their vision.
@loveallthingsquirky is a wonderful account to start with! Based in the North East, Nicola is a talented individual who combines a serious role committed to supporting others along with her love for design. Nicola obviously has an exceptional eye for design detail with a 'quirky' twist as her account name suggests.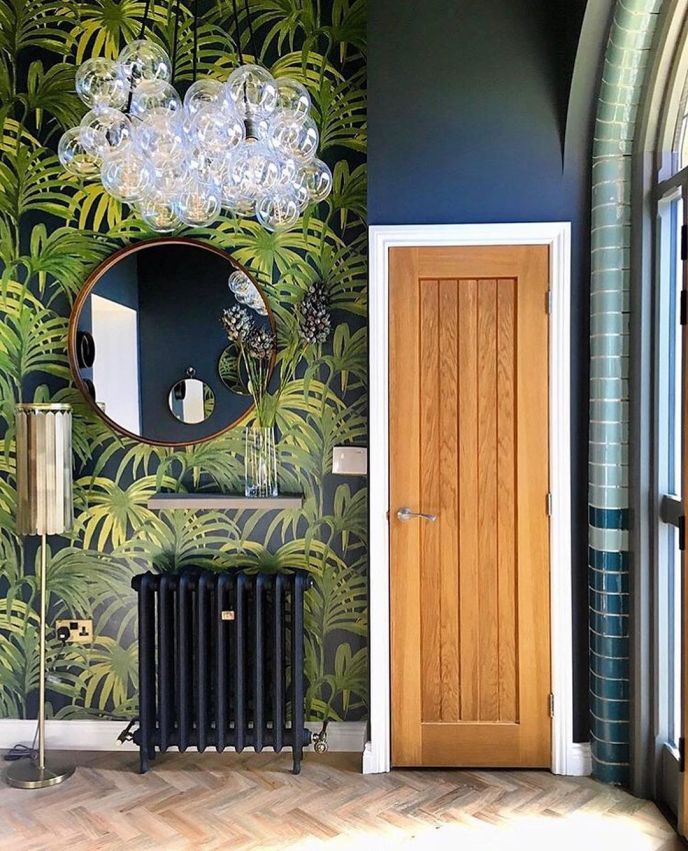 Nicola says: Since leaving school I followed my creativeness and studied a degree in fashion and illustration. Following this I mostly worked as a visual merchandiser for many years with high end retail stores. I then took a break from interiors and styling and went on to Study Occupational Therapy and for the last 13 years I have been a CBT Therapist in Secondary Mental Health Services. I've always been creative, lover of colour, pattern and design and all the finer details. These are so important it can either make or break a design project. I am always one step ahead planning my next project whether that be a revamp or a total renovation. Eventually I want to leave my main job in the NHS and pursue a career in design.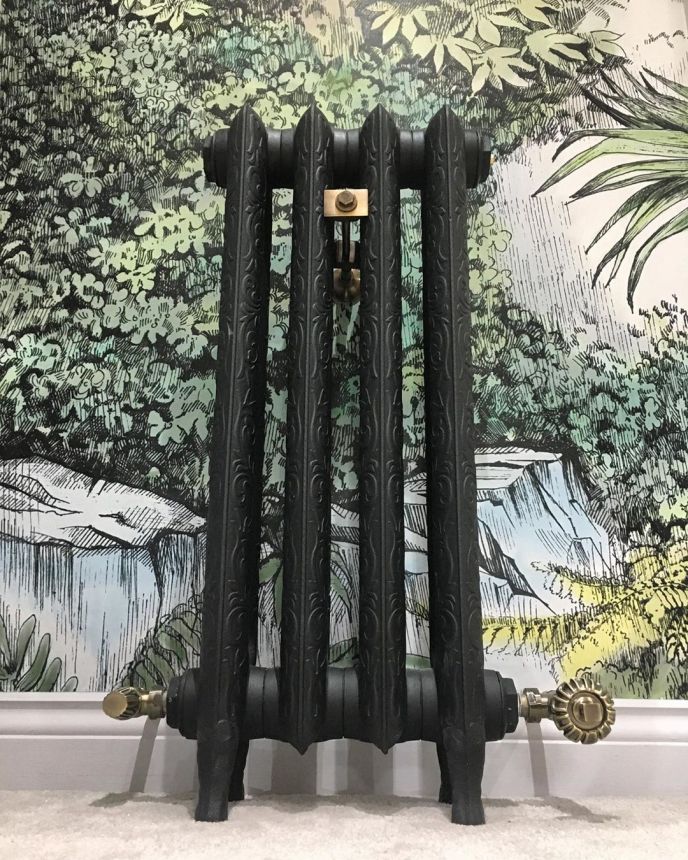 Many thanks to @loveallthingsquirky for these lovely photos.
(9th September 2019)
---
Stop the press...
Our Nostalgic Tradition Victorian 4 Column 760mm Cast Iron Radiator, as seen on pages 32 & 33 of the Sunday Mirror Notebook Magazine last weekend, will help you reminisce about the good times surrounded by family.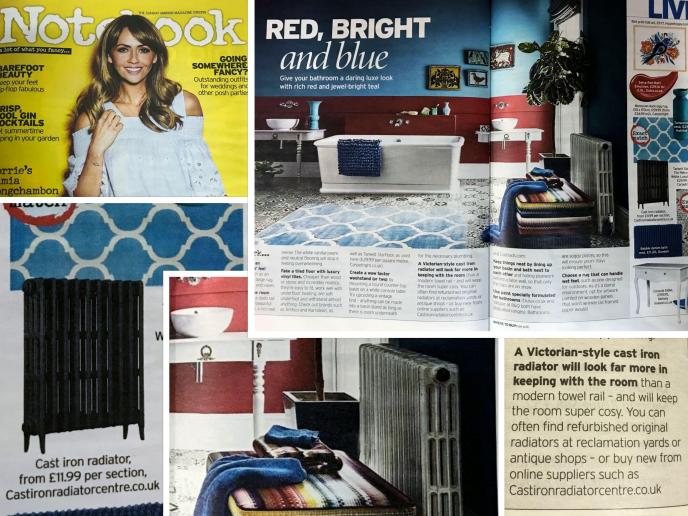 Now would be an ideal time to plan ahead and place an order for these in preparation for the colder months, and might be the best time to book a plumber than if you try later in the year when you need the heating the most.
Our current lead time from when the order is placed to despatch/collection date is 5-7 full working days, so don't delay and order today.
(11th July 2019)
---
Classic appeal to brighten a dreary day...
Here is one of our Traditional Four Column 460mm cast iron radiators in the simple matt black top coat finish and elegant Warwick TRV valves and Pipe Shrouds in the Antique Brass finish.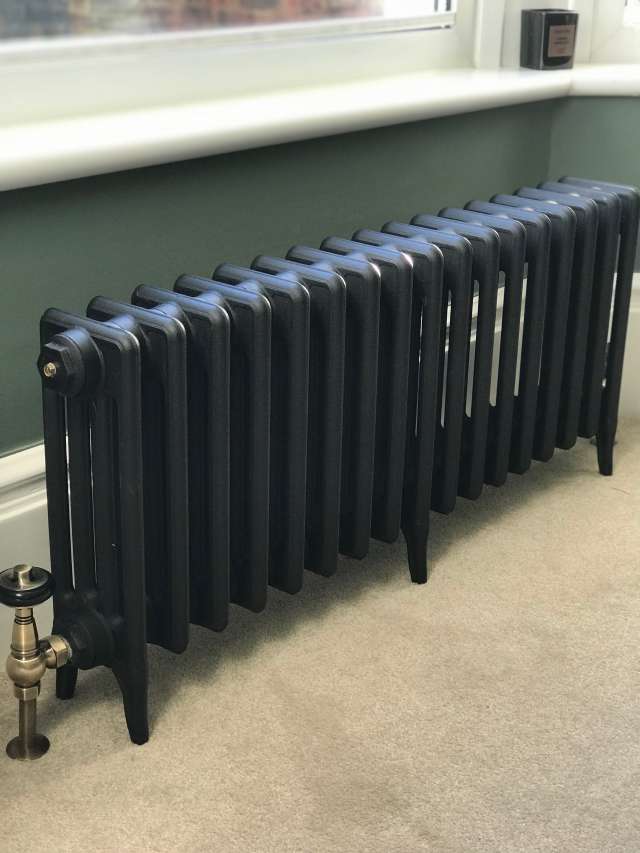 We know this is the height of summer, with the longest day quickly approaching this Friday and the last thing we should be thinking about is radiators!
However, we thought we would share this image just to show that sometimes things don't have to be expensive or complicated to get such a fantastic look and hopefully it cheers you up and gives you some inspiration on another wet day in June. 😊
(19th June 2019)
---